Sony OLED A1 TV 4K Display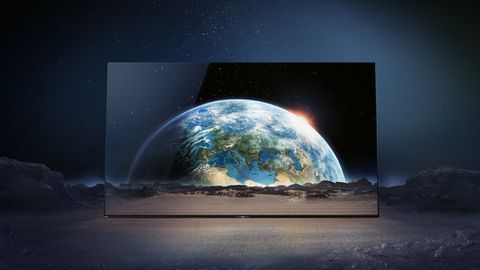 This blog will look at the Sony OLED A1 TV Features as well as Specification.
Sony has re-entered the OLED market with all new products with a high prospect. It's new A1 Series consists of a 55-inch, 65-inch and also a 77-inch. It features a strong design, as well as a combination of high-quality sound and picture due to the OLED Screen technology.
These are set to compete against the highly popular LG OLED range, there is a Blog about that as well here.
Sony OLED A1 TV Features
The Sony OLED A1 TV uses the operating system Android Marshmallow 6.0. This creates the Smart TV menu displaying all the different social apps.
Also, the picture includes Light Sensor which automatically tunes the brightness to suit the environment. It switches the Live Colour from Medium to Low.
Additionally, it features a leg which supports the display but can be folded to fit as a wall mount.
Sony OLED A1 TV Specification
I/O Ports: 4 x HDMI Ports, 3 x USB, Headphone Jack, also Wi-Fi/Ethernet enabled.
Dimensions (55-inch): 711 x 1228 x 339 mm (Height x Width x Depth, with stand), weighing 28.8kg, and 3840 x 2160 resolution.
Smart TV Services include; BBC iPlayer, ITV Player, Amazon Prime 4K, Netflix 4K, YouTube, Google Play and much more.
WHERE CAN I BUY THIS?
This will become available at IT-Supplier within the following month. Any order placed before 5 pm will deliver the Next Business Day.
Meanwhile, you can see our other Blogs with some products available to you now. You can see our other Blogs by looking at each category from the Home Page.
SOCIAL MEDIA PAGES
To keep up to date with our latest promotions and offers, you can see our social media links below with the Facebook and Twitter page linked below.
Facebook Page: https://www.facebook.com/itsupplierdeals/
Twitter Page: https://twitter.com/itsupplierdeals