HPE ProLiant Gen8 MicroServer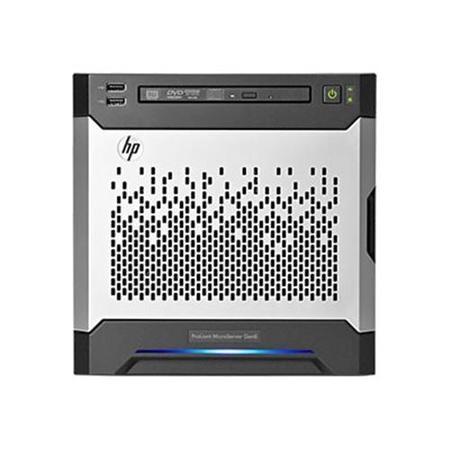 The HPE ProLiant MicroServer Gen8 is a small, quiet, and also robust server that's ideal for small or startup businesses. It helps in driving down expenses, meanwhile improving productivity, efficiency, and security.
June is the ideal month to invest in a server, as through IT-Supplier you can claim up to £70 Cashback when you buy an HPE ProLiant Gen 9 Microserver. To see other Cashback offers as well as blogs you can visit the home page.
HPE ProLiant Gen8 MicroServer Specification
4GB RAM, Memory speed of 1600MHz.
1 x SATA Storage Controller.
Additionally, Intel Celeron Dual Core 2.3GHz Processor with an option to expand and upgrade.
I/O Ports: 1 xVGA, 5 x USB 2.0 (2 Front, 2 Rear, 1 Internal), 2 x LAN and 2 x USB 3.0.
Dimensions of 23cm x 24.5 cm x 23.24 cm (Width x Depth x Height) and a light weight of 6.8 kg.
HPE ProLiant Gen8 MicroServer Specification
Stylish blue LED light bar for at-a-glance system health status.
Also, the HP PS110 Wireless VPN Router allows the option for it to be wireless, wired and internet connected.
Includes the Front Bezel Faceplate Kit, therefore, allowing you to personalize your MicroServer.
 Furthermore, the internal hard drives, memory and PCI slots can be upgraded with ease as it does not require as many tools to access it as previous models.
HPE ProLiant Gen8 MicroServer Cashback offer
Once purchased, you must complete the HPE Claim Form and submit your Invoice dated between 1 June – 30 June 2017. If you require the Invoice or need help, contact the team by email using Support@IT-Supplier.co.uk or calling 0203 328 5655. For the Claim Form please Click Here.
Buying from IT-Supplier
If you are Interested in this, IT-Supplier is the perfect portal to be able to purchase this with next day delivery. Also, we can also provide product recommendation for your needs, whether it is a smartphone to servers and storage or desktops.
Facebook Page: https://www.facebook.com/itsupplierdeals/
Twitter Page: https://twitter.com/itsupplierdeals