Why buy a HPE ProLiant DL180 Gen9 Server? for a free processor?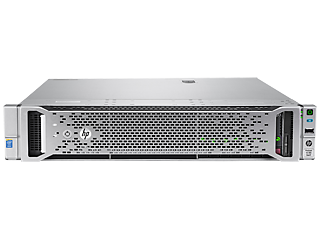 If you are looking to buy a cost effective rack server which can keep pace with your application and data growth requirements, then you should look at the HPE ProLiant DL180 Gen9 Server. First of all, this server has a fantastic combination of internal storage capacity combined with enterprise management tools and performance. As a result, the HPE ProLiant DL180 Gen9 Server is one of the ideal entry level servers for HPE server computing and will fulfil a diverse range of customer needs.
The  HPE ProLiant DL180 Gen9 Server Server chassis is an optimised 2U server chassis. This means it is designed with the right balance of performance, reliability, expandability and manageability. The HPE ProLiant DL180 Gen9 Server is ideal for small and medium-sized businesses as well as Enterprises that will benefit from what HP Enterprise calls the  "New Style of IT".
HPE ProLiant DL180 Gen9 Server Specifications
What makes the HPE ProLiant DL180 Gen9 Server truly stand-out amongst all other servers are its specifications. Here are some of the standout features:
Up to 3.0 GHz Processor Speed and 18 Cores per processor
Maximum 512 GB Internal Memory
Up to 45 MB L3 Processor cache
New SAS LFF Helium Hard Disk Drives with up to 10 TB capacity which now takes maximum storage capacity to 120 TB SAS
Docker ready support
Microsoft Windows 2016 support
The HPE ProLiant DL180 Gen9 Server is packed with new features which enable:
Improved Performance To meet the new standard of growing Data Center needs
Increased efficiency for heavy storage applications
Nimble Infrastructure Management for faster IT Service Delivery
For the complete technical breakdown, look at the full specification here.
How to claim a free processor?
March is a fantastic time to purchase this server since HPE are offering a second processor free of charge. The offers are handled by our specialist HPE servers team @ it-supplier.co.uk.
To obtain the free processor for the HPE ProLiant DL180 Gen9, you need to have purchased the server within the month of March or April and have an invoice dated on or before 30/04/17. If you want to purchase, or need more details, talk to the friendly technical team at  it-supplier.co.uk by calling them on 0203 328 5655.  For specific information about the claim process, you can call us and also look at the online pdf claim form. For the claim form click here.
IT-Supplier.co.uk is among HPE's most trusted and qualified resellers of server computing in the UK. This is because we are an HPE Preferred Partner so we are in the top 5% of HPE specialist server resellers. As a result, we are able to offer you all of the authorised HPE partner offers, including cash backs, free hard drives or processors and electronic support packs. To see independent trusted reviews by our customers, click here.
Finally, if you liked what you read, why not check out our other blogs by clicking here.