Samsung QLED Smart TV
Samsung's curved QLED TV's deliver you Ultra HD and Premium image to give the best picture possible with this technology. It handles every detail from brightness and shadows to accurate and vivid colors. This blog will detail the different Samsung QLED Features and Specification.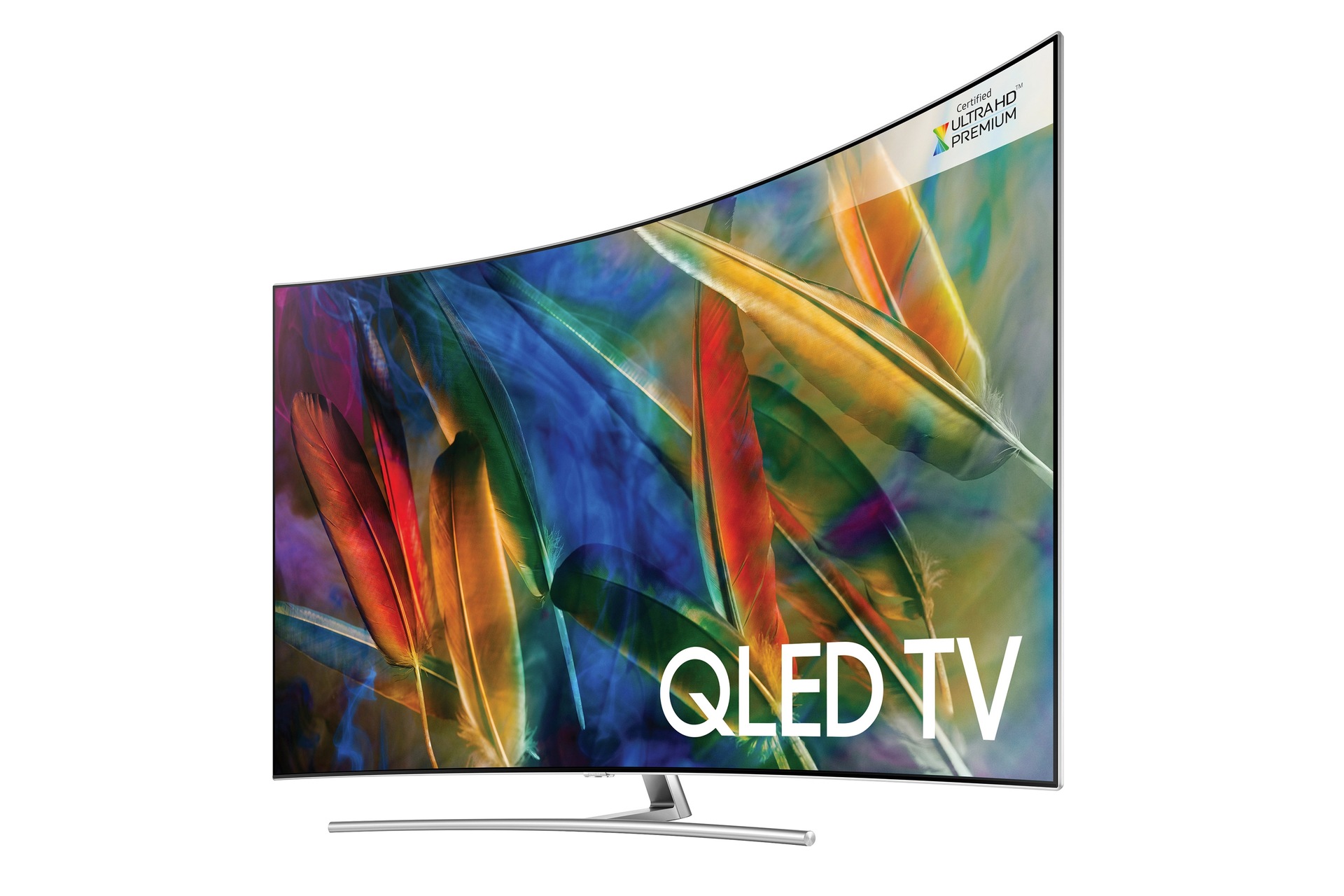 Samsung QLED overview
The remote, a simplistic and high-tech Smart One TV control with voice commands available. Also, you can change the channel using your smartphone with the Smart View app.
As a Smart TV, it delivers Netflix, Amazon video (both in 4K and HDR), YouTube, BBC iPlayer, Google Play Movies and many more different apps to enjoy.
Features a 'Game Mode' to highlight the details and bring attention to the brightness levels when playing. Also, Input lag reduces while in this mode and improves the display of textures. It is ideal for serious gamers.
(The Specification below is based on the Samsung QLED 49″ Model, other models will vary.)
Samsung QLED fEATURES AND sPECIFICATION
QLED display technology featuring 4K and Ultra HD, with a screen resolution of 3840×2160 pixels.
IO Ports; 4 x HDMI, 3 x USB, 1 x Ariel/Satellite and 1 x Ethernet port.
Dimensions and weight without the stand: 63cm x 109cm x 4.5cm, 14.8kg.
TV Soundconnect instantly connects any Samsung soundbar that is wireless to the TV so that you can then place it where a lack of audio is.
Through the Smart Hub, Samsung TV Plus enables you to watch the latest movies as well as giving access to traditional channels.
Meanwhile, if you have any questions, do not hesitate to contact the team by emailing Support@IT-Supplier.co.uk. Also, you can call in on 0203 328 5655.
Furthermore, to keep updated with our latest offers you can find our social media links down below. For other blogs, you can visit the Home Page and navigate to other ones.
Social Media Pages
Facebook Page: https://www.facebook.com/itsupplierdeals/
Twitter Page: https://twitter.com/itsupplierdeals