Samsung Galaxy Tab S3

The new Samsung Galaxy Tab S3 comes with an S Pen to offer more for you by allowing quick app navigation with smooth and reliable use. It features a clear 9.7-inch AMOLED display and HDR video to deliver an all around immersive experience. Below you can find some of the Specification and Features that can help decide if this is of interest to you.
Battery Life
Achieving a full charge won't take that long to fill as the Tab S3 has built Adaptive Fast Charging into it. This enables you to get a full charge from just 3 hours of it. Also, it has a 6,000 mAh battery that will produce an extended standby time to give you 12 hours of video playback.
Samsung S Pen
The revolutionary S Pen has true-to-life pressure and angle sensitivity. Also, it has the ability to translate, magnify, navigate, and give you creative options with a full palette of brush and pen.
System features
The Tab S3 operates with a Snapdragon 820 quad-core processor which provides more power and speed for gaming.  This is accompanied with a built in storage of 32GB with the option to expand up to 256GB.
Camera Quality
The 13-megapixel camera comes with autofocus and guarantees you can photograph moving objects. The 5-megapixel front camera with flash ensures you can take quality pictures any time of the day.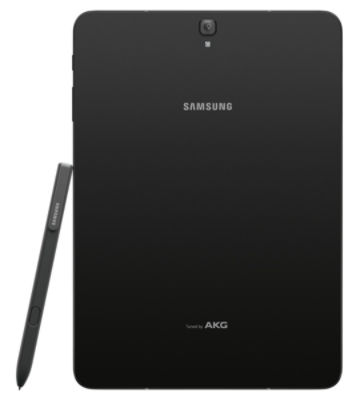 BUYING FROM IT-SUPPLIER
To discuss further needs with our team, email Support@IT-Supplier.co.uk. Alternatively, you can call the team on 0203 328 5655 for any product recommendations or general questions.
Meanwhile, you can see our other blogs by looking at each category from the Home Page.
SOCIAL MEDIA PAGES
The Samsung Galaxy Tab S3 is not currently available on our store. Furthermore, our social media links below where will update you on when it will be on the site.
Facebook Page: https://www.facebook.com/itsupplierdeals/
Twitter Page: https://twitter.com/itsupplierdeals