Samsung Galaxy J5 new 2017 edition
Samsung initially released the J5 back in 2016, as a budget friendly and manageable phone. However, the Samsung Galaxy J5 has had some upgrades and a new 2017 edition will become the latest model.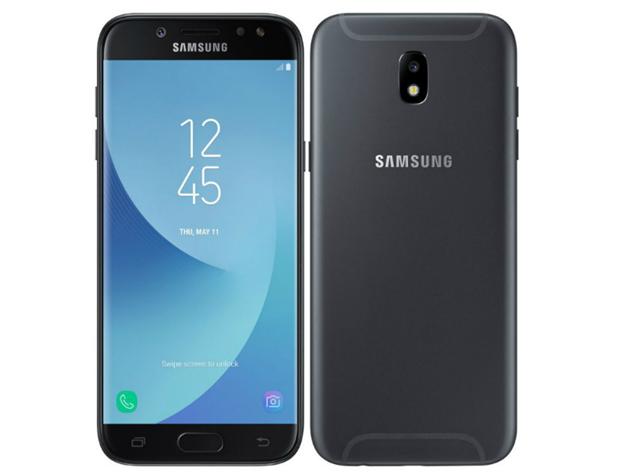 In terms of budget phones, they are up against the likes of Lenovo, Huawei and Motorola. For a similar price to last year's model, it now features a fingerprint sensor as well as a compact, and curved design.
Samsung Galaxy J5 Features
The Samsung Galaxy J5 operates with Android 7.0 and runs off a 3000mAh non-removable battery. If you find your phone running low on battery, Samsung's Ultra Power Saving mode will carefully use what is left to sustain its life.
This smartphone supports WiFi connectivity as well as featuring GPS, Bluetooth v4.1 and a 3.5mm audio jack.
With its 5.2 inch screen, the J5's HD display provides plenty of space for doing more than one task. Also, it will be well protected when used using the Gorilla Glass protection as standard, tolerating bumps and scrapes.
Samsung Galaxy J5 Specification
Dimensions: 146.2 x 71.3 x 8 mm (Height x Width x Depth).
Internal Memory: Maximum 3GB RAM (Pro Edition) with 32GB Storage (Also Pro Edition).
1280×720 pixel resolution on a 5.2-inch screen.
Additionally, 13MP Rear Camera with a 5MP Front camera.
Where can I buy this?
This will become available at IT-Supplier approximately mid-July. Any order you place before 5 pm will be delivered the next business day Monday to Friday.
Meanwhile, you can see our other Blogs with some products available to you now. You can see our other Blogs by looking at each category from the Home Page.
SOCIAL MEDIA PAGES
To keep up to date with our latest promotions and offers, you can see our social media links below with the Facebook and Twitter page linked below.
Facebook Page: https://www.facebook.com/itsupplierdeals/
Twitter Page: https://twitter.com/itsupplierdeals