The New 2017 Nokia 6 Android Smartphone
The Nokia 6 is set for release in the US in early July as part of their many instalments to come. The new Android Smartphone is an ideal solution for a phone to get the job done on a small budget.
Nokia 6 Release Date and Price
Nokia 6 release date begins in July 2017 beginning with the US first, sold by Amazon.
Also, price believed to be around $229, equivalent to £190.
The Nokia 6 price is around £190, therefore,  making it relatively affordable.  It has a premium feeling for its price, with an aluminium design, and also fingerprint scanning security.
Meanwhile, its large 5.5-inch Full HD bright and clear display comes in handy for video playback and Smartphone gaming.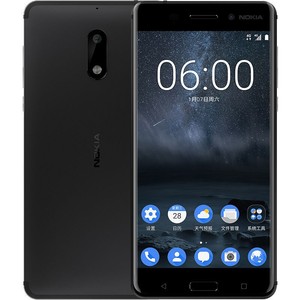 Nokia 6 Battery and Camera
It also comes with a non-removable 3000mAh battery. This should last a full day of general use from one charge but is not yet confirmed until release.
The back holds the 16MP camera which offers HDR and a dual-tone flash. In comparison, the front camera is 8MP and does the job when needed.
Other details
You'll be able to get the standard Nokia 6 in different colours; Silver, Copper, Matte, Black and Tempered Blue, also, a glossy Arte Black Special Edition is available as well.
The internal memory is maximum 64GB with a 4GB RAM for the  Arte Black phone whilst the others have 32GB memory with 3GB RAM.
BUYING FROM IT-SUPPLIER
To discuss further needs with our team, email Support@IT-Supplier.co.uk. Alternatively, you can call the team on 0203 328 5655 for any product recommendations or general questions.
You can see our other blogs by looking at each category from the Home Page.
SOCIAL MEDIA PAGES
As stated, the Nokia 6 is currently not available in the UK. We will keep you updated on our social media pages once it is in our store and available to you.
Facebook Page: https://www.facebook.com/itsupplierdeals/
Twitter Page: https://twitter.com/itsupplierdeals