LG OLED55B6V Features- The perfect platform for HDR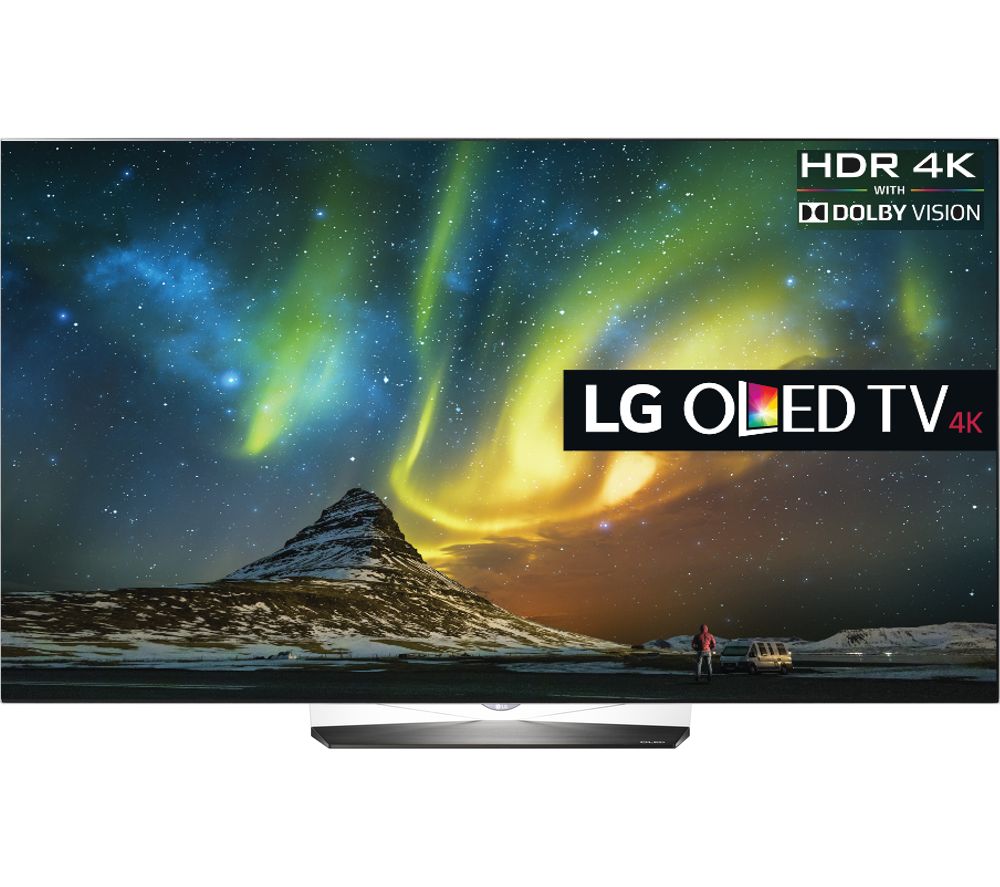 The LG OLED55B6V is the cheapest in the OLED range, nonetheless, with its stunning visuals and slim design, it is a fine addition. This blog will overlook the many LG OLED55B6V Features. as well as the specification for this model. There is also another blog available on the LG OLED55E6V Model, also in the OLED range.
LG OLED55B6V Features
You can access a wide range of social media applications such as YouTube, Facebook, Skype, Twitter etc. all through your TV with ease.
The OLED technology gives high-quality resolution, as colors and contrast are enhanced so the picture is closer to your eyes full potential.
LG's webOS 3.0 operating system serves many needs with an easily accessible menu to control your Smart TV. It allows you to easily scroll and operate through the different apps included while watching live TV.
Cutting-edge technology combines with a blade slim design resulting in a thin and powerful display.
LG OLED55B6V Specification
3840 x 2160 screen resolution in Ultra HD quality.
Dimensions: 1229 x 715 x 48.6mm (Width x Height x Depth, including sound bar).
I/O Ports; 4 x HDMI, 3 x USB, 1 x Headphone port, also, Bluetooth enabled.
LG OLED55B6V compatible with LG TV Plus mobile app.
Energy Saving Mode included reducing usage of power when not in use.
BUYING FROM IT-SUPPLIER
To discuss further needs with our team, email Support@IT-Supplier.co.uk. Alternatively, you can call the team on 0203 328 5655 for any product recommendations or general questions.
You can see our other blogs by looking at each category from the Home Page. Also, the product in this blog is available on our site here.
Social Media Pages
To keep up to date with our latest promotions and offers, you can see our social media links below with the Facebook and Twitter page.
Facebook Page: https://www.facebook.com/itsupplierdeals/
Twitter Page: https://twitter.com/itsupplierdeals